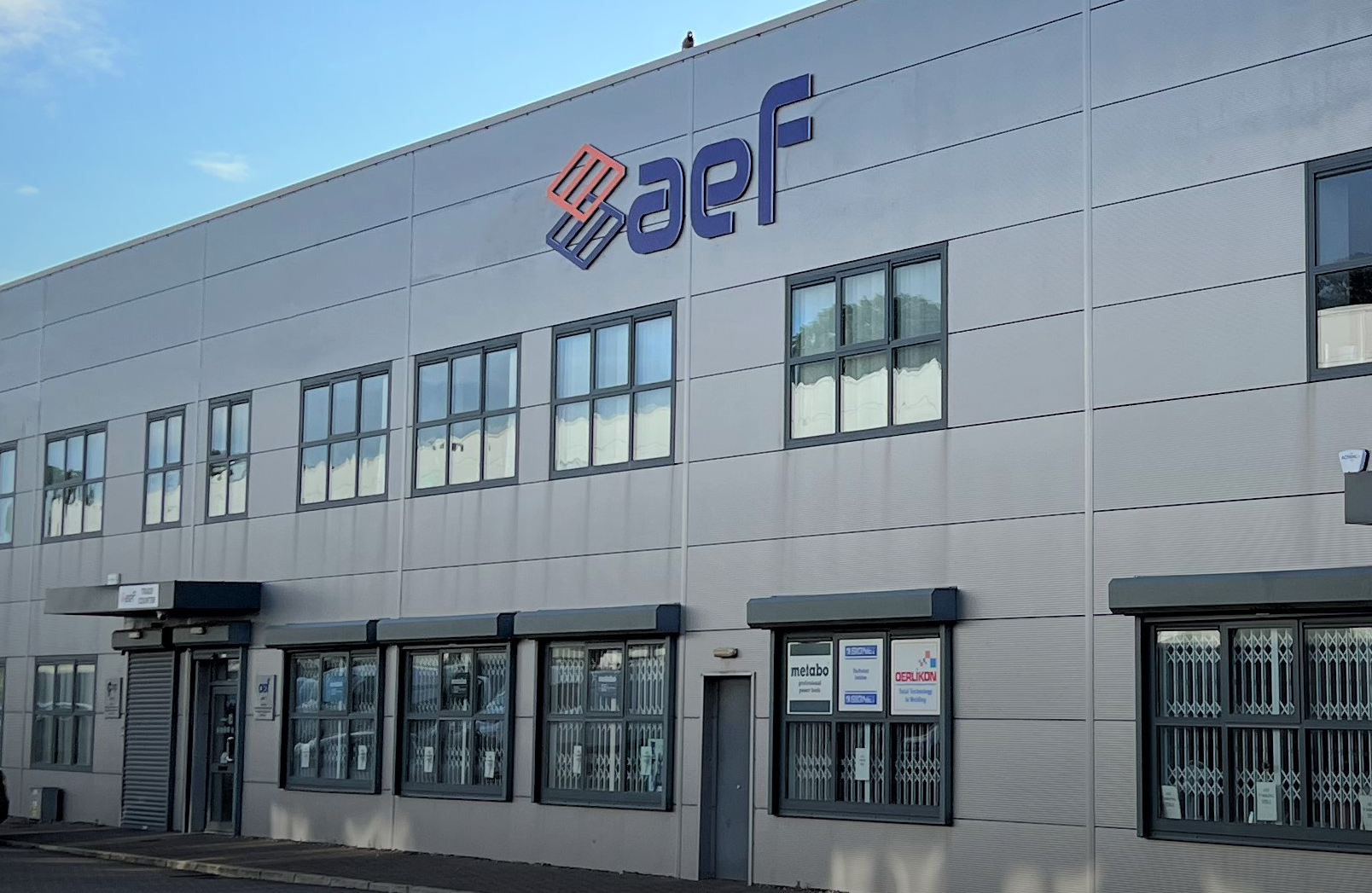 AEF Limited is a wholly owned family business which was founded in the early 1970s, AEF Limited began life as Auto Engineering Factors in Dromartin, South County Dublin. Over the past 50 years it has established itself as one of Ireland's leading distribution partners for hardware retail, , engineering and industrial consumables suppliers.

Our customer base includes hardware retail, builders' merchants, heavy industry, engineering resellers, mining, utility companies and government bodies.

We import and distribute premium brand across power tools, hand tools & storage, gas & water equipment, and welding products. From brands like Alvenius, Caterpillar, Crane/Wask, Hy-Ram, FLEX, JOBOX, Metabo, RIDGID, Starrett, Signet, Oerlikon, Somta, and Eclipse.

We are based in Kingswood in a 12,000 ft2 capacity state-of-the-art distribution facility which allows us to stock these key brands product portfolio. Our new premises comprises an expansive showroom so that products can be viewed and even tested in some cases! On site we also offer a full repair and servicing centre on the key tool brands we distribute.

Our nationwide distribution network ensures all customers receive an overnight delivery service, while customers located in the Dublin area receiving a daily delivery service.


The team in AEF are customer-centric and are fully committed to excellence in customer service and this commitment is ingrained in our organisation at all levels. The high standard of service we provide is central to every activity we undertake and is ingrained in all members of the AEF team.